Our Story
Packable Performance Outerwear
For Life On The Go
Packable Performance Outerwear
For Life On The Go.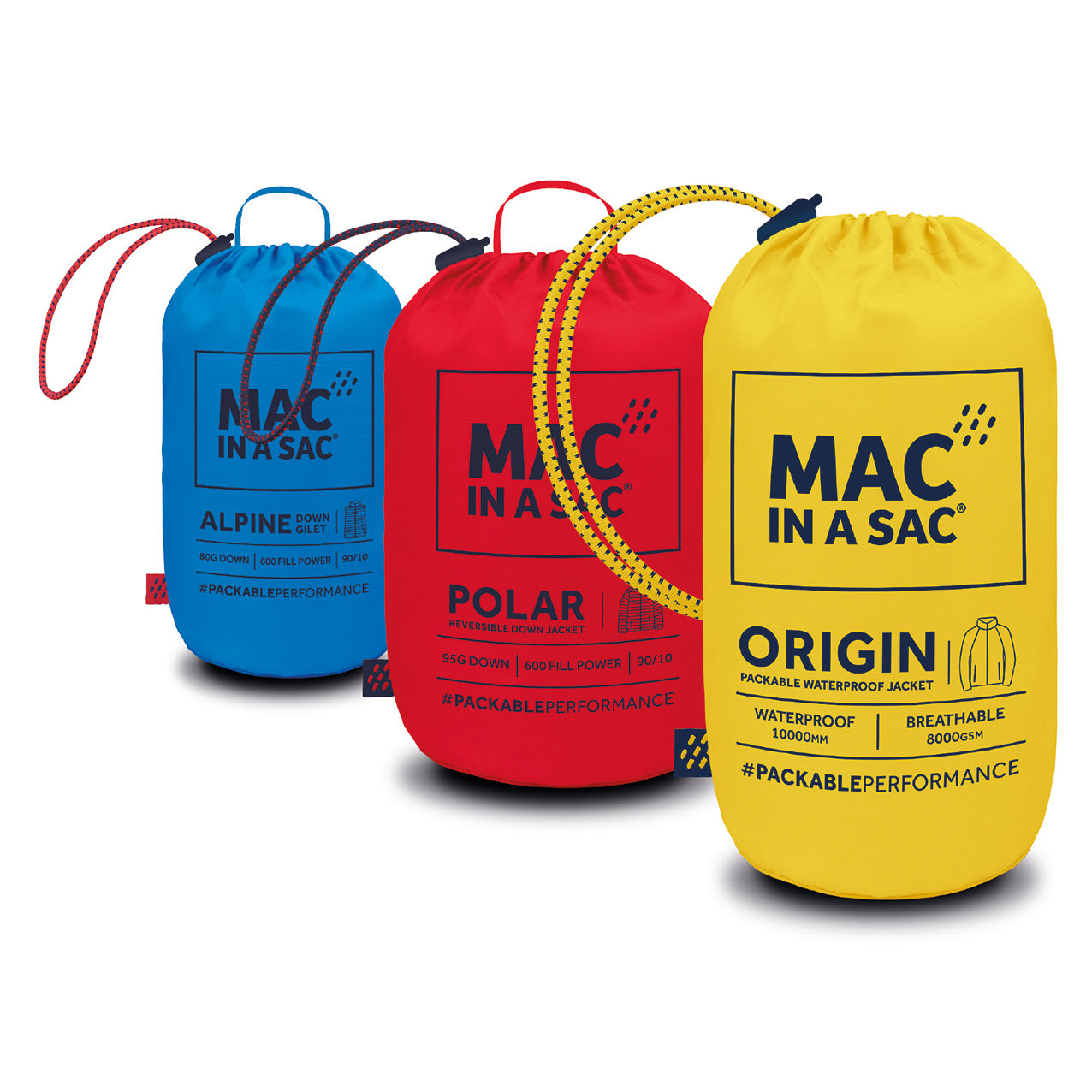 Born over 25 years ago from a rich history in high performance waterproof, Mac In A Sac design high performance packable products that are built to empower the everyday adventure
With a strong background in high performance waterproof products, Mac In A Sac was born out of the desire to condense a high performance jacket into a packable form. Our first generation Mac In A Sac became a key product to everyday life and weekend adventures, being found in school bags and hiking backpacks alike.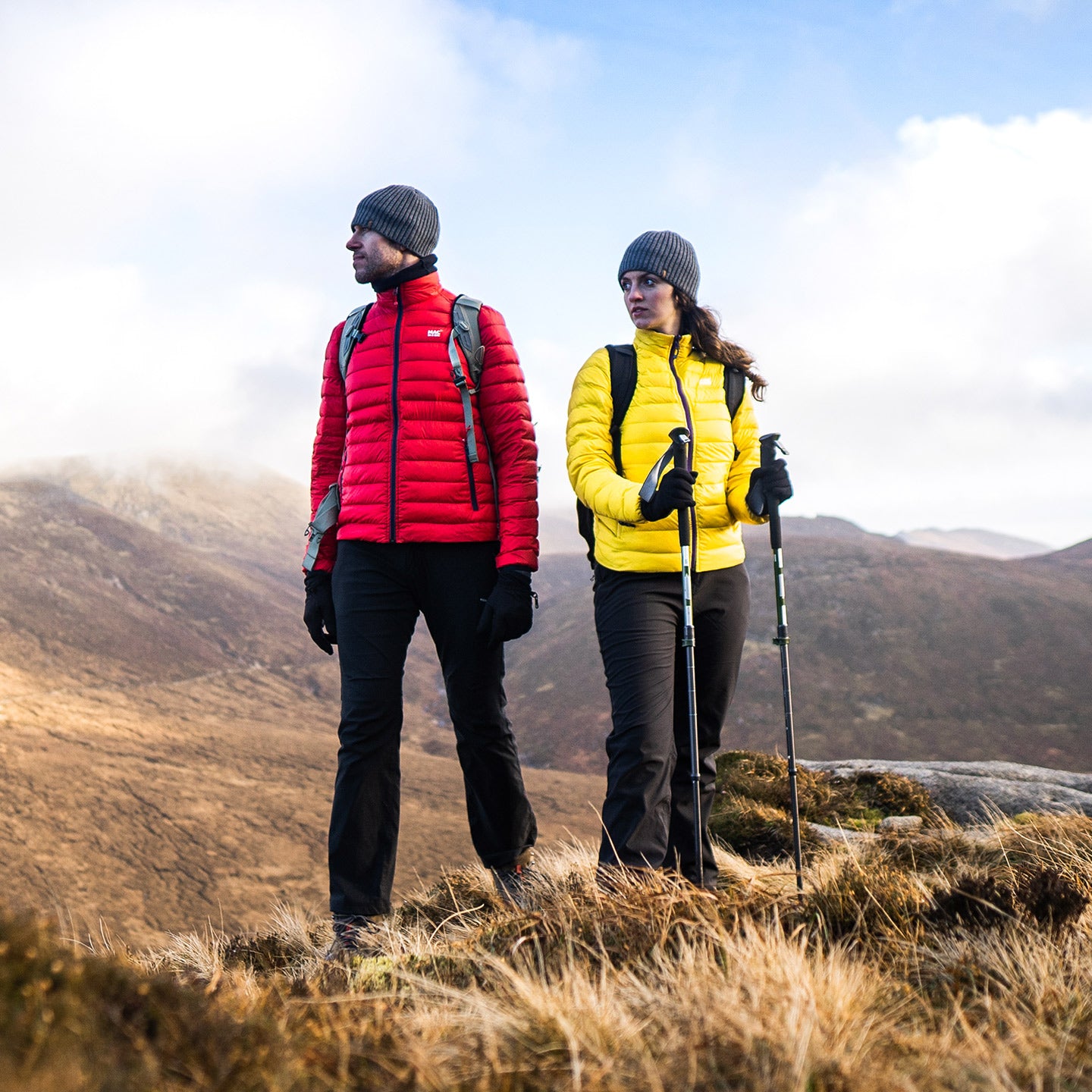 You choose the adventure.
We make it possible.
Adventure comes in all shapes and sizes. Some days it can look like a weekend hiking with friends, or a day at the beach, or even the first day of a new school. Mac In A Sac equips you for a life on the go, giving you the freedom to enjoy every adventure no matter the weather.
Our #PackableWaterproof and #PackableWarmth collections are designed to bring industry leading specifications into the everyday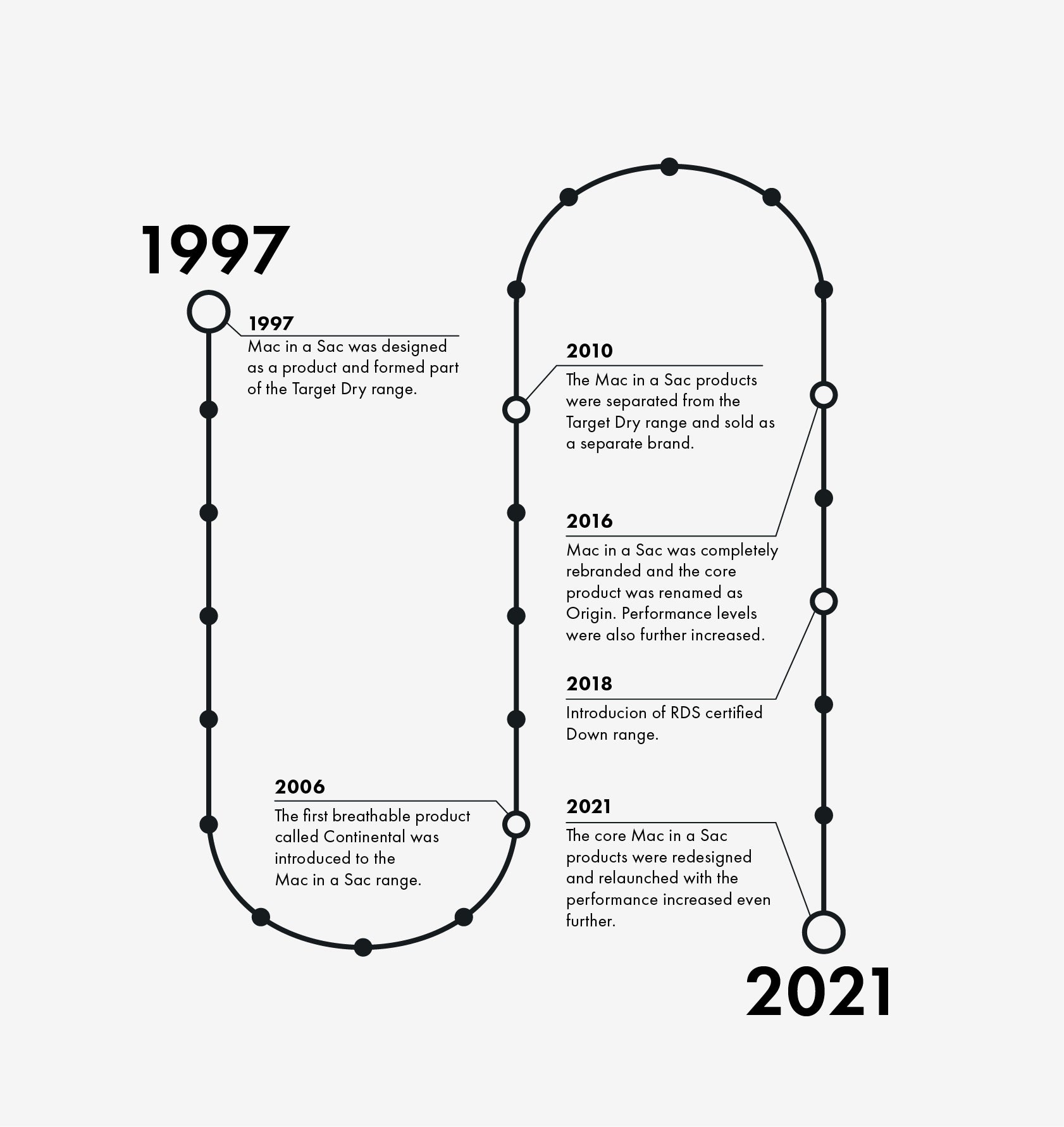 A history of expertise.
A future of possibilities.
For over 25 years Mac In A Sac have been designing and refining world class packable products. Birthed out of our parent company Target Dry, with a history of expertise in waterproof textiles, the first generation Mac In A Sac was created.
From there, the product range was refined, our list of features expanded, and our market share grew. In 2010, Mac In A Sac stepped away from Target Dry to become a standalone brand.
After a rebrand in 2016, our product range expanded in 2018 to introduce a collection of RDS certified Down products. This is Mac in a Sac's first venture into products which focus is on warmth rather than water repellency.
In 2021 our specifications are overhauled, our range relaunched and our brand evolved.